I was 24 the first time AARP sent something to me. I laughed it off, thinking that I was a long way off from needing to worry about life insurance.
Did You Try Out Our Life Insurance Quote Comparison Tool? Save BIG!
As time passed, I kept getting the occasional flyer or email. I still ignored them, but it made me start thinking about how to protect my family if something unexpected happened.
That caused me to start looking into their products to be ready to pursue coverage when I reached the right age. Here's what I discovered.
Does AARP Life Insurance Have a Waiting Period?
Some policies from AARP come with a waiting period. It typically applies to those seeking guaranteed acceptance or simplified issue products.
The full death benefit may not be paid out during the waiting period if the insured person passes away. The policy might refund all the premiums or provide a limited death benefit in that situation.
FREE Quotes, No Obligations!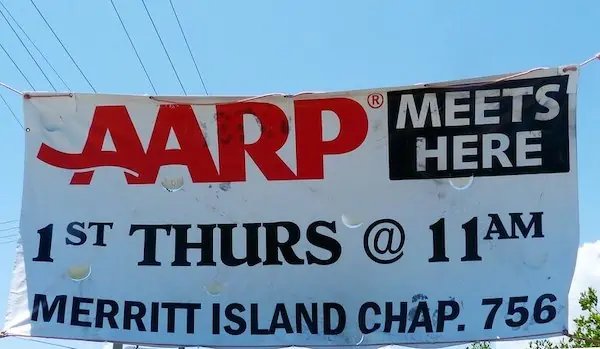 The terms and conditions provided with the policy will outline what to expect in that situation.
Waiting times vary depending on the policy, so it helps to choose an AARP product that fits your current and future circumstances.
What Is the Best AARP Life Insurance with No Waiting Period?
The most popular AARP product with no waiting period is level benefit term life insurance. Requesting an online quote lets you see if this policy is right.
AARP provides you with an expected rate in seconds. Then, depending on where you live, you can apply for the coverage online or request an application packet through the mail.
This policy doesn't require seeing a doctor or taking medical tests. Acceptance is based on how you answer health-related questions and other information provided or grant permission for AARP to obtain.
Compare life insurance quotes and save!
You can keep the level benefit term life insurance until age 80, assuming you pay the premiums when they are due. Once you reach that age, you can exchange this coverage for AARP permanent life insurance without answering more questions or needing an exam.
Can Anyone Get AARP Life Insurance?
Yes and no. Anyone over the age of 50 can usually apply for AARP life insurance. If you are younger than that, you will not have the option.
AARP offers various life insurance options designed to cater to the needs of aging adults.
Eligibility and premiums also vary because of age, health, and the specific coverage desired.
If you have specific questions about your situation, it helps to speak with AARP or one of their insurance partners when requesting a quote. That way, you'll receive the detailed information needed for an informed decision.
Is AARP Life Insurance Expensive?
Generally, AARP life insurance is affordable. The actual cost varies widely, depending on age, health, and policy preference. It is designed for older individuals, so the rates stay competitive in most circumstances.
The coverage amount you desire also plays a role in your monthly premiums.
Since AARP offers a range of life insurance options, the prices can vary accordingly. However, getting personalized quotes and comparing them to other insurance providers is essential to determine if they fit your budget and meet your needs.
If you qualify for an AARP membership, you can usually apply for life insurance coverage with no waiting period. Long-term care options are also available to consider.