When it comes to getting life insurance coverage, having a debilitating condition may add to the cost of the policy. This is true for those who want life insurance with arthritis to protect the family finances in case the worst should occur. Let's look at a few stats from a reliable source before we go into more detail:
Did You Try Out Our Life Insurance Quote Comparison Tool? Save BIG!
According to CDC:
Approximately 52.5 million of people have doctor diagnosed Arthritis in the USA based on data 2010-2012 and upon the data collected in 2003, the number of Arthritis diagnosed people aged 18 or more will rise to 67 million (25% of total population) by 2030.
So, there are a lot of stats available about Arthritis diagnosed people in the USA. We only can assume that the scenario will become worse in the future by looking at the numbers we have currently.
What is Arthritis?
There are several different types of arthritis, but essentially it is the destruction of the tissues in the joints. In essence, the cartilage and other tissues in the joints stiffen and swell, which causes considerable pain making it difficult to move. For seniors, in particular, arthritis can be a very debilitating, painful condition that makes it even more challenging to move. There are two basics types of arthritis;
FREE Quotes, No Obligations!
Rheumatoid: The joints are attacked by the body's immune system.
Osteoarthritis is a joint disease that attacks the cartilage and breaks it down.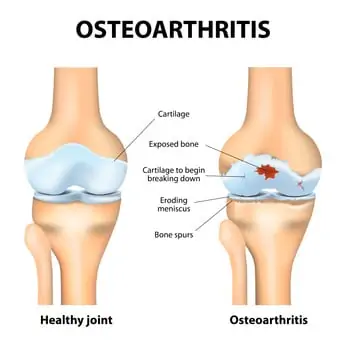 In both cases, the joints become inflamed, which causes considerable pain and reduces the range of motion. Millions of people suffer from arthritis in the US, with symptoms ranging from mild to severe and sometimes downright debilitating. Generally speaking, arthritis is easy to diagnose. While there is no cure, treatment consists of painkillers, food that does not cause inflammation, and exercise to keep the full range of motion.
Getting life insurance with arthritis can be difficult, not because arthritis is life-threatening, but because it can be so debilitating that it may lead to contracting a more serious medical condition, especially for seniors.
Life Insurance Approval with Arthritis:
Obtaining life insurance benefits for arthritis patients is not easy, but it can be done if you focus on the companies which offer the coverage. Insurance companies will need to know the following;
How long have you been diagnosed with arthritis?
What medications are you using?
Has arthritis caused a deformity or inability to move properly?
When was the last lab test performed for your arthritis?
Essentially, the more severe the condition of arthritis, the higher the premiums for senior people will be in terms of life insurance. This means a higher premium will be paid even for those in the early stages of arthritis with little to no deformity. Once the questions have been answered, most people will qualify for arthritis life insurance and generally pay from 10% to 30% or more for the policy based on the severity of arthritis.
Choosing Affordable Coverage:
You can choose affordable life insurance with arthritis by getting arthritis life insurance quotes that will vary between companies. If the arthritis you have is severely debilitating, then it is possible you may not qualify for standard coverage and must choose a guaranteed issue life policy that accepts everyone. However, the premiums will be very high.
Compare life insurance quotes and save!
However, you may lower your life insurance premiums with arthritis by lowering the amount of the benefits or bundling the policy with others from the same company. In any event, it is possible to obtain life insurance if you have arthritis if you take the time to look.