Everyone should have life insurance. The challenge for some people is that some companies will be reluctant to accept you if you have a pre-existing medical condition or have certain jobs or hobbies.
Did You Try Out Our Life Insurance Quote Comparison Tool? Save BIG!
Guaranteed acceptance life policies exist and are a good option for people who want to get a policy but are worried about their chances of being accepted for a standard policy.
You need to take into account that,
Guaranteed-issued life insurance is based on age, sex, and where you live. Those are the only factors the insurer takes into account, and they may place limits on the ages they accept or price the policy differently for different age groups. At age 40, guaranteed acceptance life insurance is a great option for those who can afford the premiums and cannot get more standard policies.
The Best Guaranteed Acceptance Life Insurance Age 40 Options
Guaranteed acceptance coverage usually features graded benefits. This means that your policy does not offer the full benefit immediately but that the longer you go without making a claim, the better the benefit gets. If you die within the waiting period (usually two years), you will get your premiums refunded instead of getting the full death benefit.
FREE Quotes, No Obligations!
There are only a few circumstances under which you can be denied guaranteed life insurance approval. Those are if you have HIV or AIDS, are currently living in a nursing home, or have been diagnosed as terminally ill.
For most people who have a pre-existing medical condition, but one that is manageable and does not mean that they are considered to be terminally ill, guaranteed issued life insurance under 40 policy makes sense.
The policies have several useful features:
Amounts between $2000 and $25,000 (sometimes more)
No underwriting
No required medical exam
No medical questionnaires
Premiums that will not increase and a policy that is not canceled as long as the premiums are being paid
Anyone between the age of 40 and the cap from the insurer will pay
Who Is Getting You The Best Deal?
Many companies offer guaranteed and instant approval of life policies. One popular company is AIG Direct. They offer cover from $5,000 up to as much as $25,000, and there are options for living benefits, including terminal and chronic illnesses.
AARP Guaranteed Acceptance Life Insurance offers up to $25,000 for AARP members, with no health questions or medical exams. Their coverage is affordable and permanent, although it is not available to all states.
Compare life insurance quotes and save!
United Life offers guaranteed cover and is one of the most affordable options for people aged 40, with policies starting at around $50 a month, depending on your circumstances.
Great Western Insurance has a Guaranteed Assurance policy offer, which is affordable and open to many states. They are a well-regarded insurer with a range of policies, so it is worth discussing your circumstances with them to ensure that you get the policy you best qualify for.
Kemper's Senior Solutions GIWL is a popular option for affordable coverage. Prices vary depending on your circumstances, with around $80 a month being common, and this company offers competitive quotes for men and women and a reasonable package.
Another popular option is Legacy Shield's GB cover, again at competitive prices for most states. This company offers many organization packages, so you may find that you are offered coverage through another company you are a client of or through your workplace.
Are You Sure You Need Guaranteed Issuance Cover?
Most people would better get a standard rather than a guaranteed issuance policy. Guaranteed acceptance policies are best for those who have difficulty getting other policies. Because of this, they tend to be slightly more expensive and limited in terms of when and how they will payout.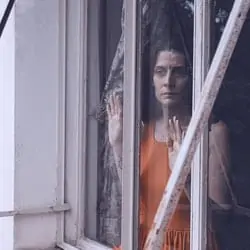 Policies that are priced based on medical information will frequently offer a much better deal. You can consider many factors within your control when considering your insurance coverage. For example, weight, smoking, alcohol, and exercise habits can sometimes be considered.
Remember that…
Depending on your medical condition, you may find that some insurers are more sympathetic than others and may have dedicated policies that would cover you. Pre-existing medical conditions are not always the exclusion they first appear to be, especially for someone under 50.
Using a price comparison tool makes sense as contacting insurance companies listing details for your medical issue. While anyone can get accepted for a guaranteed life assurance policy (with only some very limited exceptions), that does not mean everyone should apply for one.
Researching the marketplace could save you a lot of money in the long run and help you get the best possible deal.